Die neuen iMacs im Testparcour (Benchmarks)
Mai 8th, 2011 | Posted by in
Apple
|
AUA Technic
Ihr überlegt euch einen neuen iMac zu holen? Dann solltet ihr euch mal die Benchmarks von MacRumors anschauen. Daraus geht hervor, dass die neuen iMac's ca. 25% performanter sind als ihre Vorgänger und gar 70% schneller als die Generation vor dem Vorgänger (Mitte 2009), die noch de Wolfdale Core2Duo's beinhalten.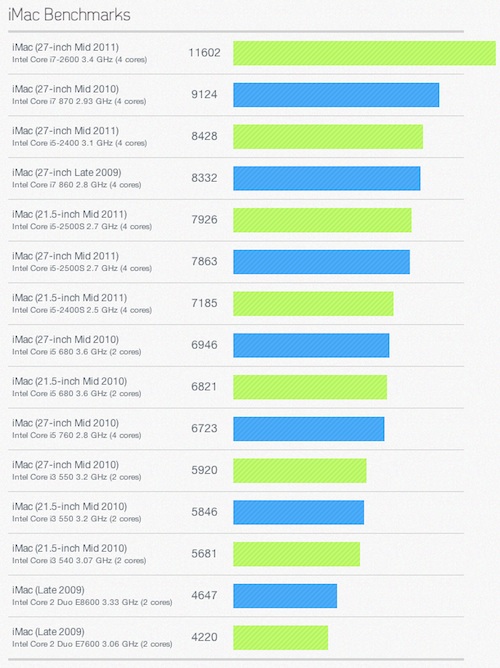 Aus rein technischer Sicht macht der umstieg demnach wohl Sinn. Sollte uns demnächst ein iMac beglücken, werden wir es euch in einem Testbericht wissen lassen.
You can follow any responses to this entry through the RSS 2.0 You can leave a response, or trackback.